programs
golf fitness
The Golf Fitness Program is unique to Núcleo and an incredible part of our spring/summer offerings exemplifying our well rounded approach to fitness and moving well for life.
Built in consultation with Pro Gord Burns of the Gord Burns Golf School, this 5 week program will focus on the following areas:
Flexibility: important for rotation and range of motion in the swing
Balance & Core Strength: needed for power in the swing and steady weight transfer
Functional and Dynamic Movement: including a focus on the shoulder girdle, arms, legs, glutes, and knee tracking
Cardio: walk that course with ease!
Stretch: while we love to feel the burn during exercise, we need to also engage in tissue repair – this program will allocate time to stretching and rolling
Meditation: we will finish each session with a 5 minute meditation because FOCUS is key to success on the course
The program is comprised of 4 fitness sessions with Marlene Kadin (Founder of Núcleo Fitness), and 1 group lesson with Gord Burns at a range. The next round of dates are:
Fitness Session: Tuesday June 4, 7:45pm - 9:00pm - Studio
Fitness Session: Tuesday June 11, 7:45pm - 9:00pm - Studio
Golf Lesson with Gord Burns: TBD - Driving Range
Fitness Session: Tuesday June 18, 7:45pm - 9:00pm - Studio
Fitness Session: Tuesday June 25, 7:45pm - 9:00pm - Studio
All fitness sessions will take place at the Leaside Studio. Please note the program is capped at 8 participants.
Investment in the program is $159 plus HST.
NB. Please ensure you have a client profile set up with Núcleo and that your credit card information is saved in your profile. If you do not already have a profile, select the Login/Register button in the top right corner and follow the prompts.
sunrise

The Sunrise Program is designed to help kick start your day and support early morning risers in experiencing the benefits of Pilates & Rowing when you are most rested. The early morning hours are said to be the optimal time to develop a consistent practice and enjoy your workout: stimulate your metabolism, cultivate consistency, improve your physical and mental energy, develop strong self discipline, get better sleep & reach your fitness goals.
For details on these benefits and more, including how to get yourself out of bed in the morning, check out this article we love: Benefits of Morning Exercise by Dave Smith of Make Your Body Work.
Our Sunrise classes are scheduled between 6:00-9:00pm and we've developed special pricing if this is your target. Get into the habit and enjoy Sunrise classes for just $150 a month.
Sunrise Policies: Sunrise Classes are open to all pass holders though you must pre-register. Registration is required 12 hours in advance of class start time, ie. you need to be enrolled by 6pm the evening prior at which time access to sign up will close.
Book a Class or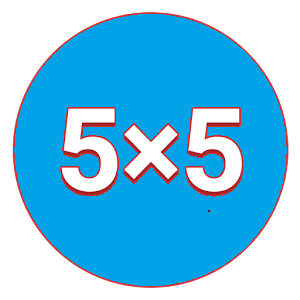 Have you been thinking about getting into running but not sure how to start? Do you already run but want to improve your time? Do you want to experience the awesome and lasting cardio and strength benefits of combining rowing and running? Build new exercise goals!! Push your limits!! Crush your times!! Join the núcleo community and learn how to row and how to run with the best coaching in Toronto!! Each week, you will be trained by a certified Indo-ROW coach and an experienced Running coach. Week by week, you will build up to 5 kilometres on the rower, and 5 kilometres on the road. Don't worry - we aren't starting at 5 kilometres each; we are building to that goal. If you've got 5km under your belt, and now you're focused on speed, you will be trained on how to go faster. As a team, we will solidify our achievements and crush our goals at a 5K run in Toronto scheduled 8 to 9 weeks after the program starts. Email office@nucleofitness to learn more and to register. Returning 2019... stay tuned.
youthROW
This program is designed specifically for youth aged 10-18 and is always limited to 8 participants, creating a unique and intimate learning and training experience.
Rowing is a great cross training activity to support all other endeavours!
Join your peers in a challenging and fun rowing class that will work your cardio, strength and stamina.
YouthROW programming is scheduled upon request only. If you are interested in participating in a pre-registered program (typically once a week for 4-6 weeks) or wish to put together a group of your own, please inquire by email to office[at]nucleofitness.ca.