Box + Row
What happens when you combine boxing and rowing? You get the most unique class in Toronto – a total body workout that we're so excited to be bring to our community. Marlene Kadin and Daryl Mack combine forces to to offer a new an exciting way to move your body, torch calories and build strength.
Open to all levels and abilities, these classes run as 4-week pre-registered series, however you can book a single class at a time if you wish. Space is limited, so be sure to sign up in advance. Please note that this class is NOT included in any núcleo class package or membership.
The next set of sessions will run on these dates:
Thursdays at 7:30pm to 8:30pm - April 5th to April 26th, 2018 & May 3rd to May 24th, 2018
Sundays at 9:30am to 10:30am - April 8th to April 29th, 2018 & May 6th to June 3rd, 2018 (no class on May long weekend - May 20th)
Investment:
Single Class: $40 ($35 for núcleo members)
Pre-Paid series of 4 classes - $140
Sunrise Program
The Sunrise Program is designed to help kick start your day and support early morning risers in experiencing the benefits of Pilates & Rowing when you are most rested. The early morning hours are said to be the optimal time to develop a consistent practice and enjoy your workout: stimulate your metabolism, cultivate consistency, improve your physical and mental energy, develop strong self discipline, get better sleep & reach your fitness goals.
For details on these benefits and more, including how to get yourself out of bed in the morning, check out this article we love: Benefits of Morning Exercise by Dave Smith of Make Your Body Work.
Our Sunrise classes start at 6:00am and we've developed special pricing if this is your target. Get into the habit and enjoy Sunrise classes for just $150 a month.
Sunrise Policies: Sunrise Classes are open to all pass holders though you must pre-register. Registration is required 12 hours in advance of class start time, ie. you need to be enrolled by 6pm the evening prior at which time access to sign up will close.
Book a Class or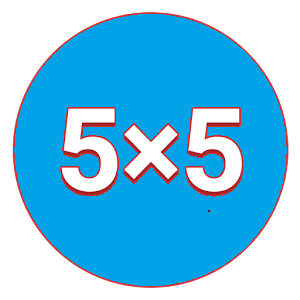 Have you been thinking about getting into running but not sure how to start? Do you already run but want to improve your time? Do you want to experience the awesome and lasting cardio and strength benefits of combining rowing and running? Build new exercise goals!! Push your limits!! Crush your times!! Join the núcleo community and learn how to row and how to run with the best coaching in Toronto!! Each week, you will be trained by a certified Indo-ROW coach and an experienced Running coach. Week by week, you will build up to 5 kilometres on the rower, and 5 kilometres on the road. Don't worry - we aren't starting at 5 kilometres each; we are building to that goal. If you've got 5km under your belt, and now you're focused on speed, you will be trained on how to go faster. As a team, we will solidify our achievements and crush our goals at a 5K run in Toronto scheduled 8 to 9 weeks after the program starts. Email office@nucleofitness to learn more and to register. Returning Spring 2018- stay tuned.
Youth Row
This program is designed specifically for youth aged 10-18. Rowing is a great cross training activity to support all other endeavours! Join your peers in a challenging and fun rowing class that will work your cardio, strength and stamina.
If you are interested in participating in a pre-registered program of consecutive weeks, or wish to put together a group of your own, please inquire by email to office[@]nucleofitness.ca.
The program is limited to 8 participants, per series.
PROGRAM CANCELLATION POLICIES
Full payment is required to reserve/confirm a spot in a workshop or event. No refunds/cancellations will be issued within 48 hours of a workshop start date.
Programs cannot be cancelled online. Please send us an email with your request should this be required.
For all cancellations made in advance of 48 hours from start date, a 15% administration fee will apply. Exceptions are made if the refund request is made to your account for future use at the studio - in this case a refund will be issue in full, no fee.
If you have registered for a series or event using your Class Pass, class cancellation policies will apply: cancellations not made within 48hrs of the class start will result in a class pass deduction as if you had attended or a $20 +HST fee for unlimited pass holders.